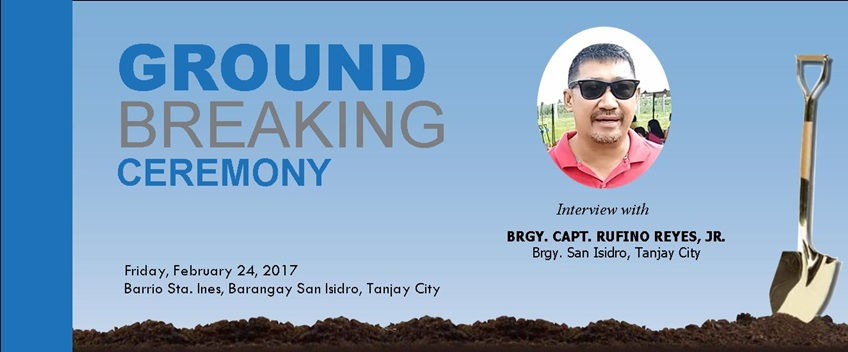 Barangay Captain Rufino Reyes, Jr. Interview [TRANSCRIPT] During The Groundbreaking Ceremony
Date: 24 Feb, 2017
No Comments
Full transcript of our interview (watch video below) with Barangay Captain Rufino Reyes, Jr. of Barangay San Isidro, Tanjay City, during the groundbreaking ceremony for the first of four children's homes planned inside the orphanage, last February 24, 2017.
Certainly, this orphanage right here can help a lot. It's being built right here in our barangay.
This can really help orphans a lot, children that really need help, parents or relatives who can hardly take care of these children.

It's our pride and challenge, that's why we wholeheartedly support the orphanage, Casa Esperanza of Angels being constructed right here in our barangay.
For my part, we will strongly support this institution here. It's not merely being conceptualized, it's already a reality, not just a plan, it's right here. We can soon feel its benefits in the days to come. Thank you very much.