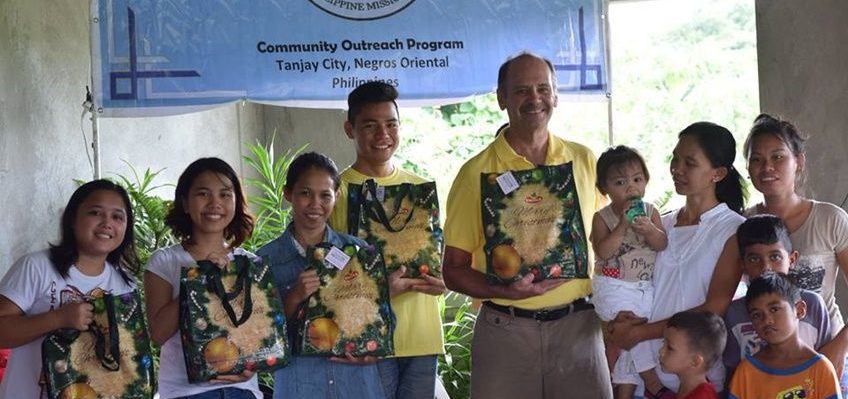 2017 Ends With Smiles! And Other Updates – January 2018 Newsletter
Date: 16 Jan, 2018
No Comments
On Dec. 22 we conducted an outreach event for a small impoverished community within walking distance from the Casa Esperanza of Angels property.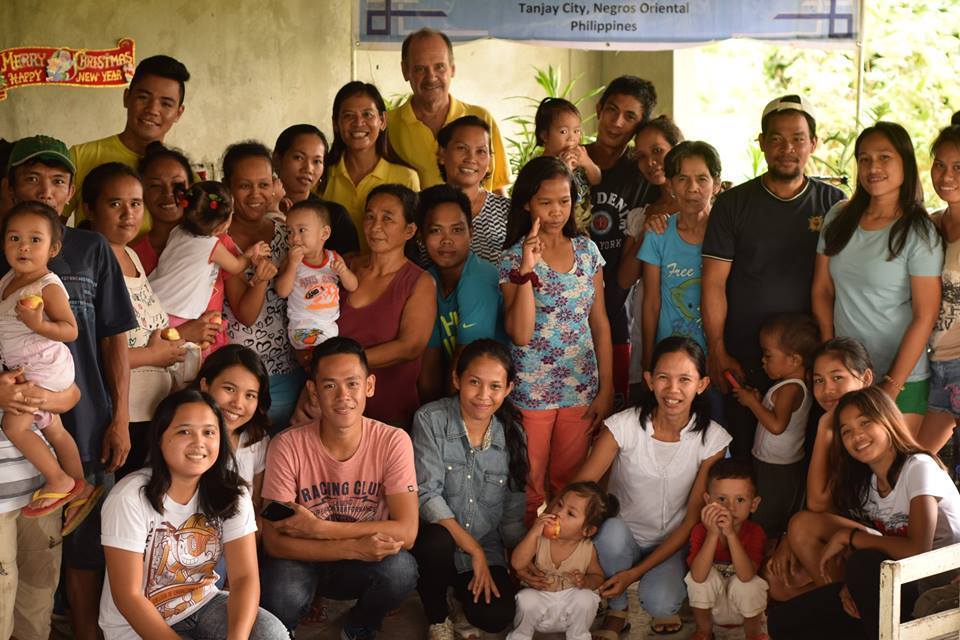 We hosted the event in the first children's home that is still under construction, but it provided us an adequate place for the event with about 50 guests. We introduced ourselves, told them about our project of an orphanage and church in the near future. We are tilling the "soil" for the "seed planting" soon to come!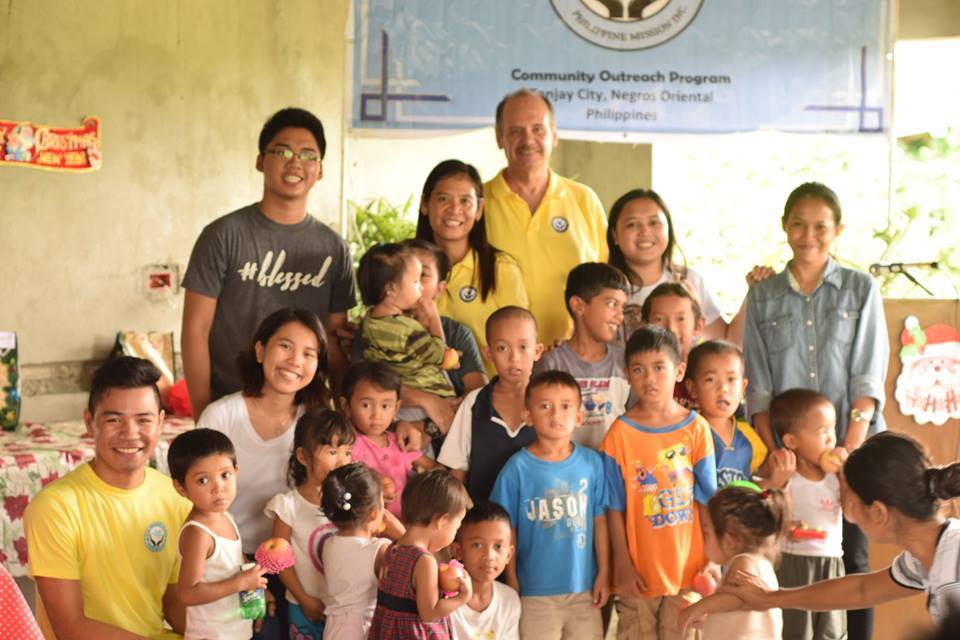 Following a few fun games for the group, we handed out snacks for all the guests. The snack bags for the children also included a small toy, hand towel, and toothbrush.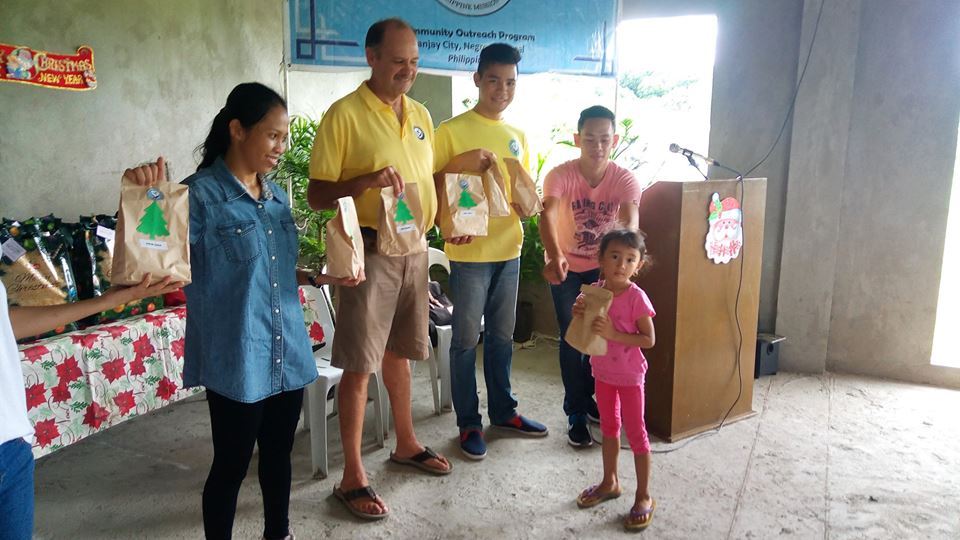 Following a short time to enjoy our refreshments, we distributed grocery gift bags to each family unit that included: ingredients for a family spaghetti dinner (a Filipino favorite!), and various canned goods for them to enjoy at Christmas time.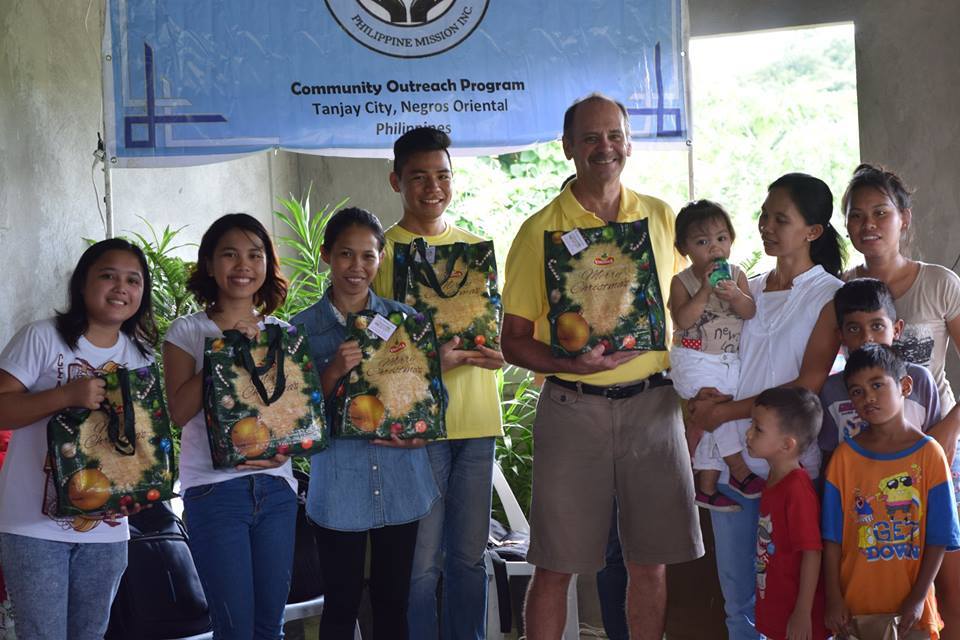 Construction Update
Progress continues on the first children's home. We have built the bases for the hand wash laundry area and kitchen countertop/island.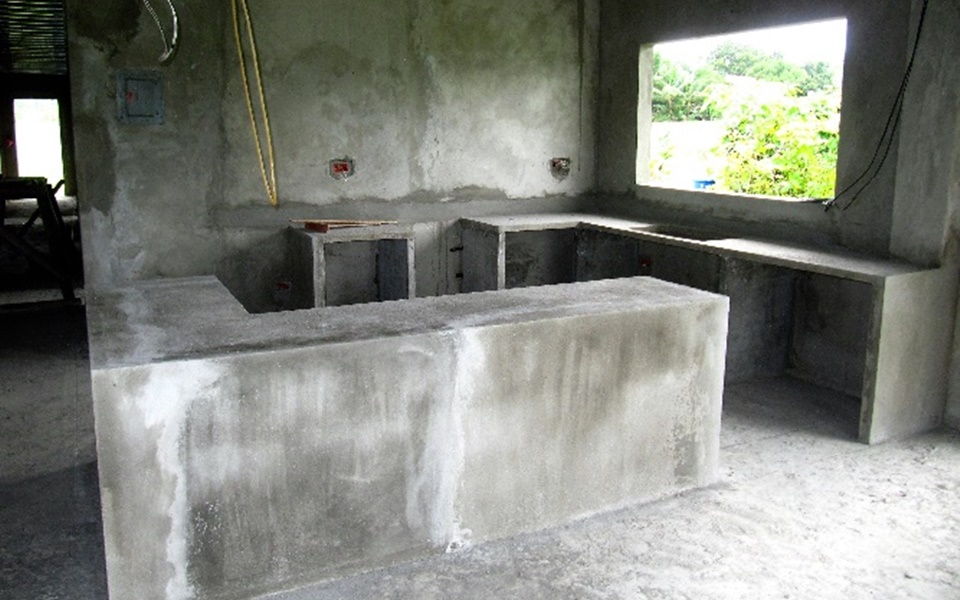 Installation of the ceiling has just begun and we are completing the finish work that will allow us to start window installation soon.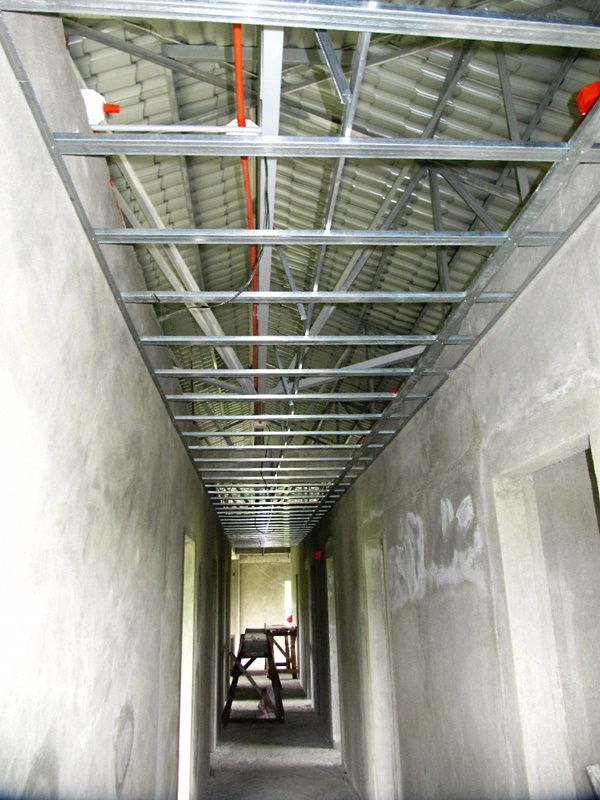 The right hand property line enclosure wall is nearing completion as well. This one side of the property enclosure wall is 278 meters/912' long! That's equivalent to 3.6 Boeing 747's end to end!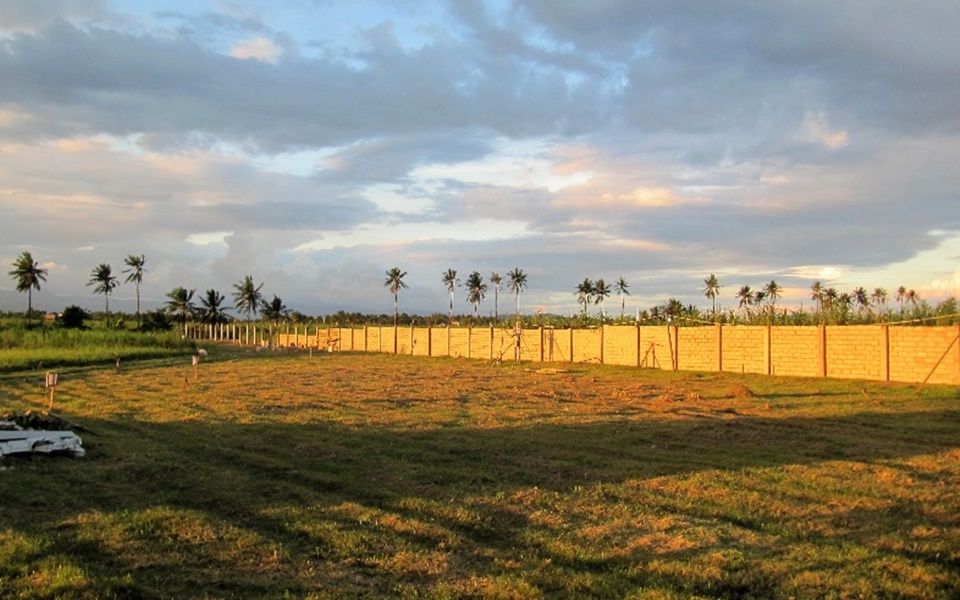 Photos include only a portion of this very long wall!
We Need Your Help!
My wife and I will be traveling to the US from March 15 – May 15. We are actively seeking churches that will allow us the opportunity to come give a presentation about our Philippine Mission work. If your congregation, or bible class, would like to hear a presentation on our work … or you know of a possible location for us to inquire about this possibility, please let us know ASAP!
Contact in the US:
James Ronald Brown
Email:
ron.brown@save-asian-souls.org
Contact No. 678-877-6300
Contact in the Philippines:
Ronald Brown
Email: rbrown406@hotmail.com
Contact No. +63-933-8655-720
Secondly, while we are nearing completion of the first children's home we have a couple infrastructure projects we still need funding for. We must build a water storage unit where we will store water pumped from our deep well, and gravity fed to all our planned structures. From this storage unit water will be distributed, not only to the first children's home nearing completion, but all the other planned structures on the property. This is essential in order for all structures to be functional with running water.
We also must build an electrical distribution center that will supply electrical power to all the structures planned for the property as we are currently only using temporary power for construction. Because of the scope of our project, this means we need the power company to run a primary line to our distribution location.
This distribution center will be located at the central laundry house facility, not yet constructed. We must also install transformers, electrical panels, and various breakers that will allow electrical distribution to all the planned structures.
Your donation, if you are able, toward these projects would be greatly appreciated. Bear in mind that these infrastructure projects are a one-time investment that will service the entire facility (all structures) in the future.
2 Corinthians 2:14
Now thanks be unto God, which always causeth us to triumph in Christ, and maketh manifest the savour of his knowledge by us in every place.

Our Sincere thanks and God's Blessings to you all,
Ronald and Georgia Brown
Tanjay City, Philippines
January 2018 Newsletter
Volume 4 Issue 37
Read the December 2017 and November 2017 issues of this newsletter.