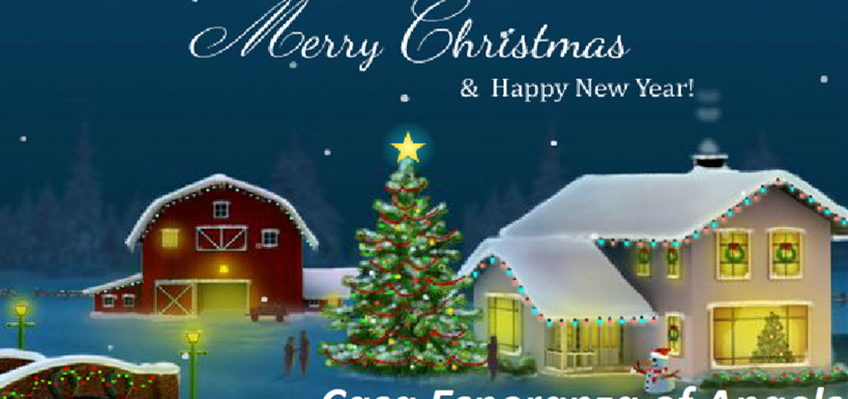 Annual Christmas Outreach, Construction Progress, and other Updates
Date: 19 Dec, 2017
No Comments
Merry Christmas and Happy New Year to all our donors and supporters of Philippine Mission/Casa Esperanza of Angels!
Hoping you and your family enjoy the holiday season and are blessed with a prosperous New Year!
Christmas Outreach Event
On Saturday December 23, we will host an outreach event at the Casa Esperanza of Angels' property.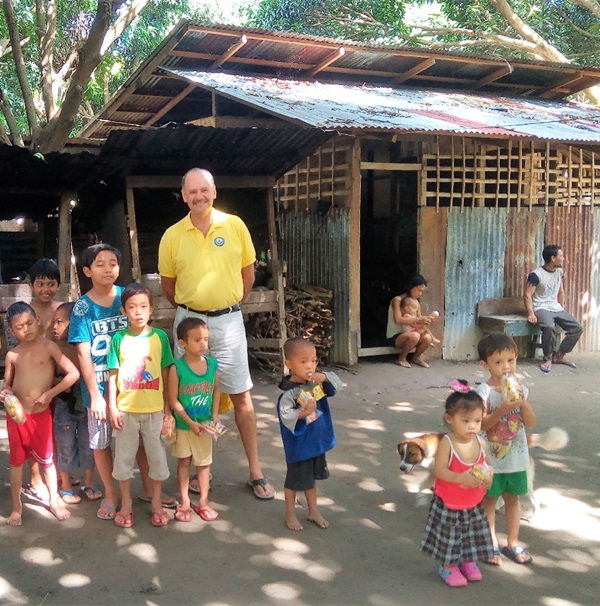 A small impoverished community located just across the road from the orphanage property will be invited to attend a short program where we will provide them with refreshments and give each family (12 families) a grocery pack to enjoy at Christmas.
Each child (22 children) will also receive a hand towel, toothbrush, and small toy! While our orphanage is still not operational it does not prevent us from reaching out a helping hand to our neighbors and show them God's love.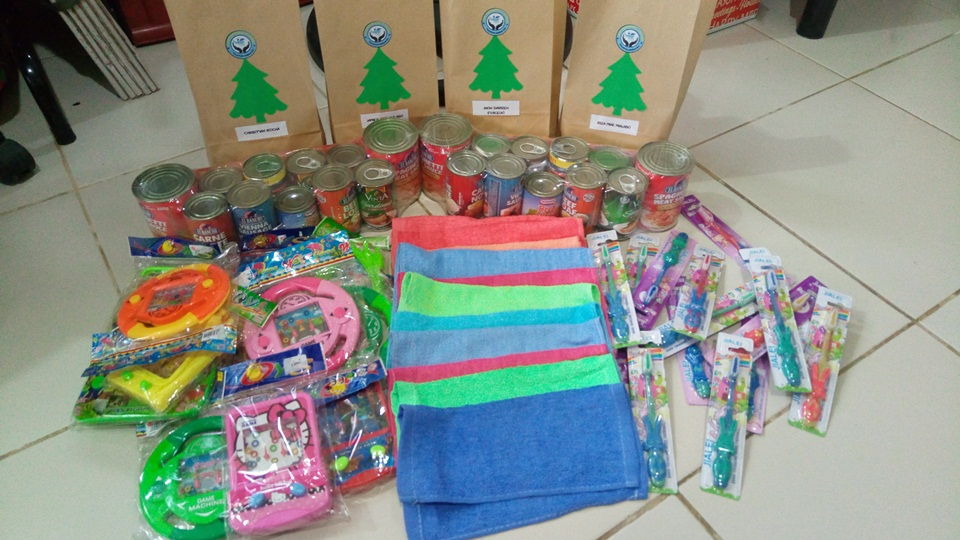 Deuteronomy 15:11 "For the poor shall never cease out of the land: therefore I command thee, saying, Thou shalt open thine hand wide unto thy brother, to thy poor, and to thy needy, in thy land."
Construction Update
Construction on the first children's home continues. We have completed the majority of the plaster finish work of the home. The soffit has also been installed and looks great!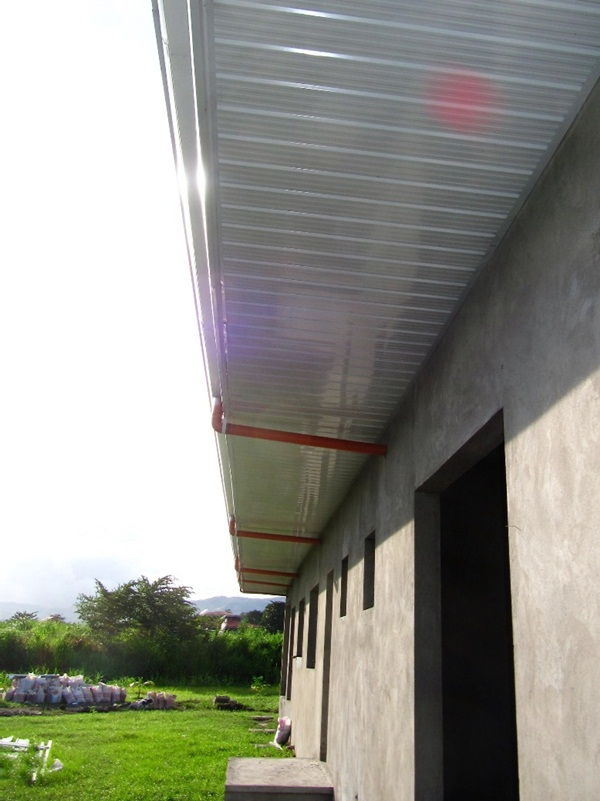 Next we plan to install the ceiling in the home as well as build the base for the kitchen counters and hand wash sink countertop in the laundry area.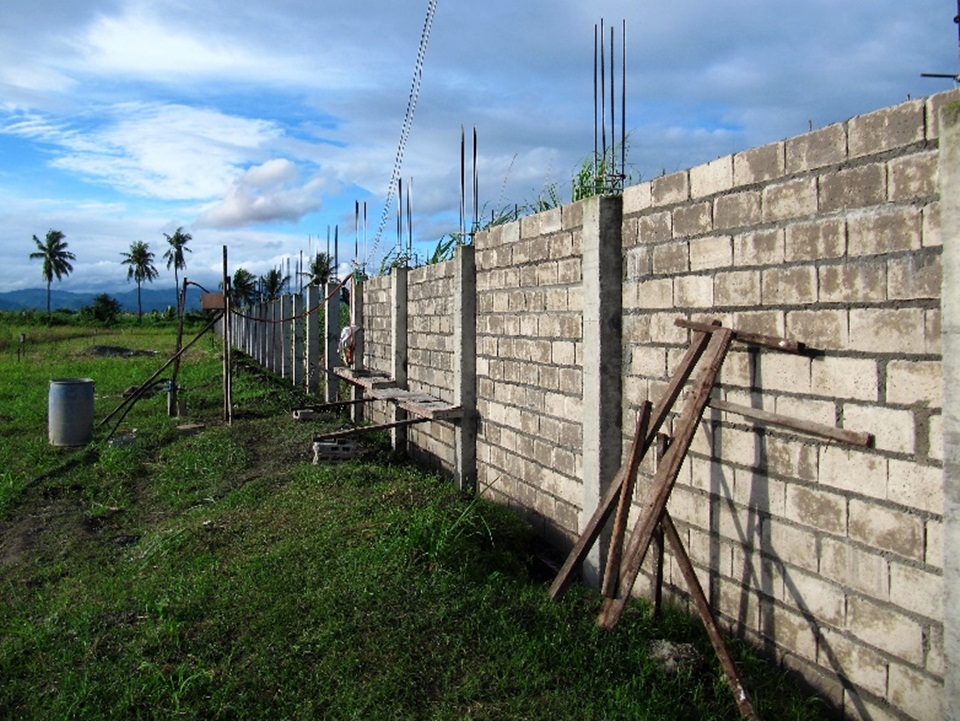 We have also done some additional work on the exterior enclosure wall to help secure the property a bit more as we move closer to finishing the children's home.
2017 Ending
While we are very thankful for the progress we have made in the year of 2017, we look forward to 2018 and the opening of the Casa Esperanza of Angels orphanage part of our mission. With only a few days left in this year, now is the time to make a tax deductible donation and help us continue with our two fold mission: helping children in desperate need by providing a Christian home for them to live, and reaching out to the community with the establishment of the first church of Christ in Tanjay City! Our project is grandiose in size and this list will show you some of our immediate needs if you are able to help: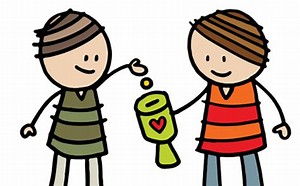 Children's home ceiling………………. $2,230
Floor tiles………………………………….…… $4,027
Windows………………………………. $2,040
Plumbing/light fixtures…………………$2,000
Paint (interior & exterior)………………$3,000
If you are able to help with these construction expenses we would be very grateful. Please consider a donation today!
Checks should be made to:
Philippine Mission Inc.
Mail to:
Citizens Bank
32 Carthage Road
Red Boiling Springs, TN 37150
1 Corinthians 13:13 "And now abidethfaith, hope, charity, these three; but the greatest of these is charity."

Our Sincere thanks and God's Blessings to you all,
Ronald and Georgia Brown
Tanjay City, Philippines
December 2017 Newsletter
Volume 3 Issue 36
Read the November 2017 and October 2017 issues of this newsletter.