A Look Back at 2014
Date: 21 Jan, 2015
No Comments
When it comes to acts of God, 2014 wasn't a particularly active year. No powerful hurricane struck the U.S. like Sandy in 2012 or Katrina in 2005. There was no single catastrophic event like the Asian tsunami of 2004, which killed nearly 300,000 people, the Haiti earthquake of 2010, which killed over 200,000, or even the eruption of the Eyjafjallajökull volcano in Iceland in 2010, which disrupted air travel for weeks.
As for the Philippines, the country is no stranger to natural disasters, as it is surrounded by bodies of water, and is located along the Pacific Ocean's "Ring of Fire." From typhoons to tsunamis to volcanic eruptions to earthquakes – name it, the Philippines has experienced it.
While 2014 may have been quieter than many other years many still suffered.
Typhoon Rammasun (locally named Glenda) battered the town for two days, in Rosario, Cavite city, south of Manila July 18, 2014.
During fast-moving typhoon Kalmaegi (Luis) the Super Shuttle Ferry 7 was capsized in strong winds and huge waves unleashed by Kalmaegi, locally named Luis, in Manila Bay September 15, 2014 also causing flash floods and landslides.
Mayon volcano spewed smoke in treat of an eruption on Sept. 16 in Legaspi City, Albay Province, southeast of Manila. PHIVOLCS warned that "hazardous eruption is possible within weeks" and placed the Mayon Volcano under Alert number 3.
Heavy monsoon rains spawned by tropical storm Fung-Wong (Mario) flooded Marikina city, east of Manila, Philippines, and most parts of the metropolis on Sept. 19, 2014.
Typhoon Hagupit made landfall on the island of Samar on Saturday, December 06, 2014.
Thousands of homes were wrecked by powerful winds and a storm surge rising three to four meters (10 to 13 feet). Nearly 13,000 houses were crushed and more than 22,300 damaged. At least 67 people were killed by Hagupit with damage estimated at around $1 billion.
Just a year earlier in 2013 Typhoon Yolanda was one of the world's strongest and deadliest typhoons, prompting a rare public storm signal no. 4 in the Visayas. Typhoon Yolanda caused massive devastation that killed 6,300 people.
We pray for those who have suffered in these tragedies or lost loved ones. We now move on into a New Year and continue to pray for HIS comfort and our safety in this New Year.
It's a New Year!
Happy New Year to you all and may HE bless us all as we embark on a new year. We are anxious and ready to move forward with the project here in the New Year.
Following the incorporation process we will be searching for the most ideal property for our facility. Being an island nation, land is limited here and can be expensive depending on the old saying…."location, location, location"!
We will be looking for land in the province of Negros Oriental on the island of Negros. Why Negros? Negros is the 4th largest island in the Philippines and yet has only a handful of legal / registered orphanages, while the nearby island of Cebu has many orphanages. The local government agency over orphanages, The Department of Welfare and Social Development, is very helpful and encouraging to our plan to establish here. Also we have spoken to both the Governor and Vice-governor about our proposed work and they are welcoming to our efforts to assist the people here. We estimate we need a minimum of 1 hectare (2.47 acres) for the facility we plan. If we are able to acquire a larger parcel it will be ideal to reaching all our goals for the future which include a community church, small school, and clinic.
Once the property is purchased we will begin our building phase of the project. This part of the project will require many months. We have developed a 3 phase construction plan. The first year will be focused on the most essential of buildings to get us operational and then the addition of other structures in the following 2 years as funding allows. We plan to be fully operation and reach full capacity of children (36) by the beginning of our 4th year.
We request your prayers as we forge ahead into this New Year and bring this project to a reality! Many lives can be affected in a positive way with our efforts in both the planned orphanage and also the community projects we plan to initiate such as disaster relief efforts.
Sustainability and Landscape Initiative
We intend to be as self sustaining as possible at the care center with food production and other self sustaining practices. Since many fruiting trees can require many years to mature to the point of producing fruit we have begun to grow many varieties that will one day be on site of the care center.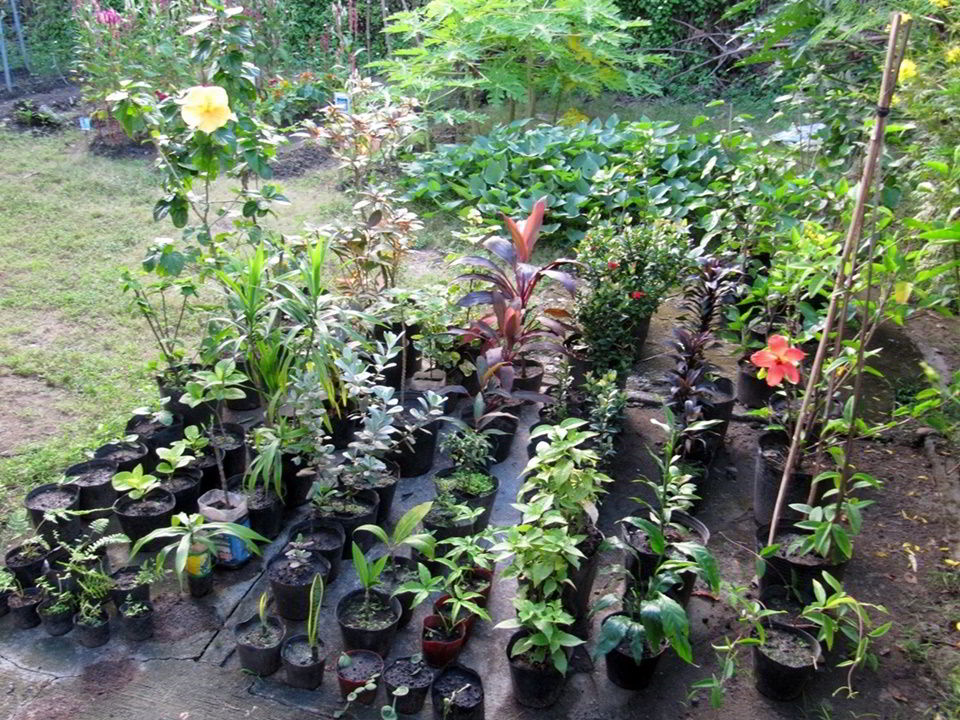 To date we have the following fruiting trees and food source plants: pineapple, katuray (Sesbania grandiflora also known as agati or hummingbird tree/scarlet wisteria), malunggay (Moringa), calamansi (Calamondin – similar to a lime), dragon fruit (Pitahaya), guava, mango, avocado, and kiwi vines.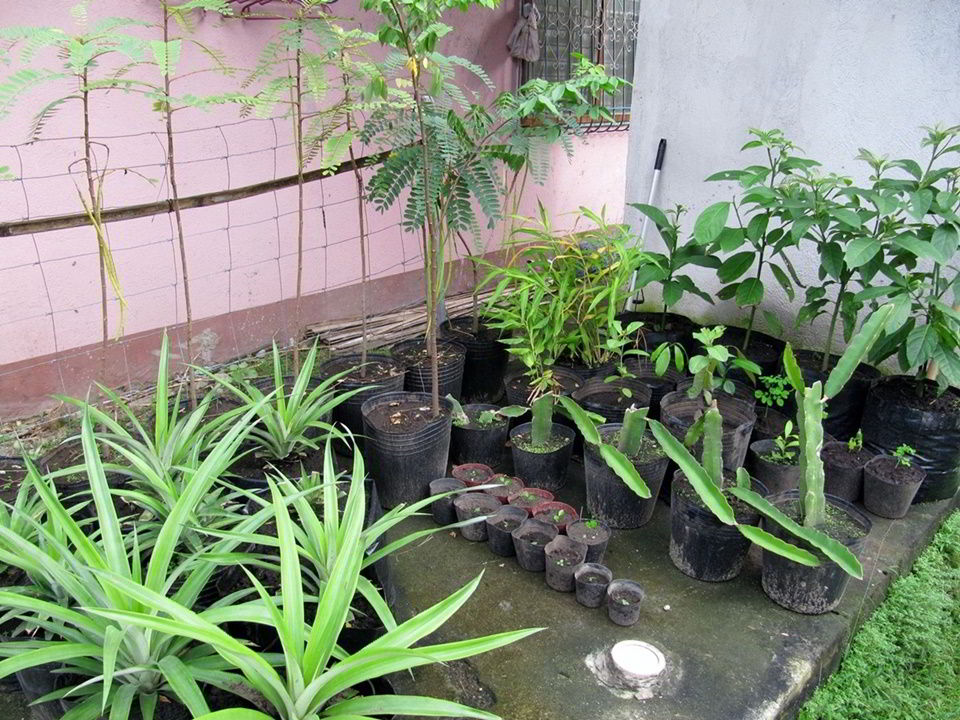 We are also trying to germinate winged yam vine (Dioscorea alata, known as purple yam), atis (sugar apple / custard apple), and chico (Manilkara zapota, commonly known as the sapodilla). We are also collecting and propagating many decorative plants that will be used to landscape our property when we reach that point of development. Thank God for HIS bounty of blessings and beauty to enjoy on this earth!
Ronald and Georgia Brown
Tanjay City, Philippines
Casa Esperanza of Angels
PHILIPPINE MISSION INC.
Volume 1/ Issue 2
Newsletter—–January, 2015