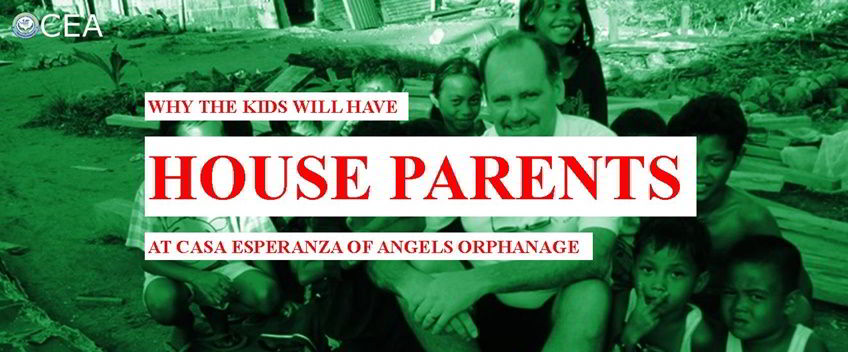 Why There Will Be House Parents At Casa Esperanza of Angels
Date: 14 Nov, 2016
No Comments
When we first mentioned about employing house parents to help care for the children at the Casa Esperanza of Angels orphanage in Tanjay City, Philippines, some of our friends reached out to us to learn more about this innovation.
In an ideal world, every orphaned child should be able to immediately find a family that can provide him or her with love, care, and a strong sense of kinship and belonging. An institution is not the best place for a child to grow up in.
The reality, however, is that there are currently two million orphans in the Philippines (17.8 million worldwide) and many of these children are practically on their own living on the streets of Manila, Cebu, and other urban locations. A small percentage will be taken in by DSWD (Department of Social Welfare and Development) and non-government orphan care facilities but many more will remain on the streets until maturity, exposed to crime, violence, drugs, and prostitution.
A child who gets into an orphanage is obviously in a much better place than his peers who remain in the streets but "institutionalization" has adverse effects too, particularly on very young children.
According to studies conducted on orphans in Romania and in Uganda, there's a direct correlation between the conditions of neglect, loneliness, and lack of parents or role models in an orphanage to a child's brain development and ultimate behavior as an adult.
Researchers have found that children who grew up in an institutional environment where the interaction among caregivers and orphans is impersonal, perfunctory, uncaring, and detached have literally altered brain structures affecting intelligence, social responsibility, and the ability to distinguish between right and wrong choices in life.
A few children who developed strong bonds with caregivers and those who were adopted early (before the age of 10) fared much better than the majority of their peers who endured years of staying in inhospitable accommodations.
We don't want that to happen at the Casa Esperanza of Angels (CEA) orphan care facility.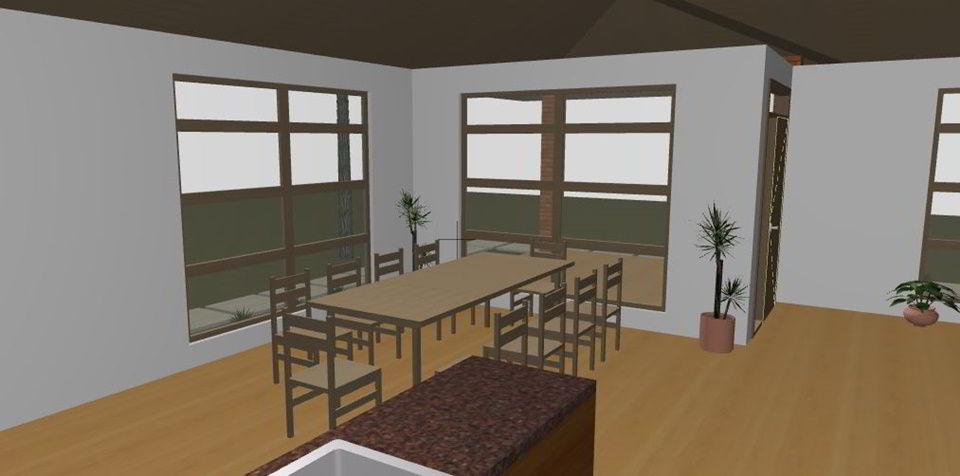 First, we're doing away with the institutional factory-like setting you see in most facilities. Instead of being housed together in barracks style buildings, the children at Casa Esperanza of Angels will be grouped together into small "family" units or groupings. Each of these "families" or small groups will be housed together in one home to be supervised by house parents and assistant house parents.
See the architectural designs and renderings for the children's homes.
"One of the most important positions in our foundation will be the house parents that will care for the children daily," says Mrs. Gigi Brown, the CEA Foundation's Treasurer and Activities Director.
"These individuals will truly be the backbone of our staff and must have a true genuine heart for this kind of work."
We totally reject the antiseptic, impersonal environment of institutions. What we're trying to create here is a caring and loving environment where the children can feel that they really belong to a family.
The small number of children inside a home is designed so that the children can really bond with each other and can develop strong ties with the house parents. The house parents will be there to provide daily care, guidance, advice, and discipline – much like real parents in regular homes. They will be the children's first role models.
We believe this is the optimum setting to nurture the children and help them grow up to be responsible, upright, and compassionate individuals.
"Their dedication and love for the children will be key to our success in raising children that will be successful and an integral part of society as they mature," added Mrs. Brown. "Having solid role models who will love and take care of them properly will make a huge difference in their lives going forward."
Learn more and support the Casa Esperanza of Angels project today. Get in touch with us for your questions and concerns.