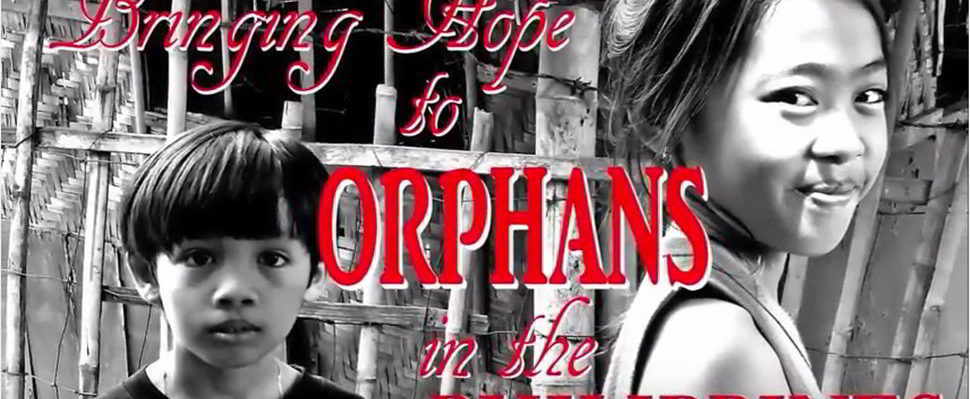 Introducing Casa Esperanza of Angels VIDEO Used During Our U.S. Visit
Date: 23 Nov, 2016
No Comments
This is the presentation video we used during our visit to the U.S. last month. Due to some unfortunate delays in production, we were not able to present the version with additional stock footage. The narration and dialogues, however, are exactly the same. If you haven't seen the original, this one's much better. We've also prepared the video transcript below for those who prefer instead to read about the progress of our mission.
Full video transcript:
The Philippines is a country of 7,107 islands in Southeast Asia. It lies approximately 7,200 miles due south west from Los Angeles, CA across the Pacific Ocean.
It is the 7th most populated country in Asia and the 12th most populated country in the world but is comprised of only approximately 300,000 square kilometers land area compared to the 9.8 million square kilometers land area of the United States.
Officially annexed by the United States in 1901, the Philippines was an American colony for more than four decades. Our troops fought together valiantly the Japanese during the Second World War.
Today, the Philippines has one of the fastest growing economies in Southeast Asia but prosperity has touched only a small part of its over 100 million population.
The Philippine economy has been transitioning from one based on agriculture to an economy with more emphasis upon services and manufacturing. However, those working in agriculture, fishing, and other (labor-intensive) industries are still mired in grinding poverty. This comprises a large percentage of the population who suffer in this extreme poverty.
The Philippines is the 68th poorest country in the world based on gross domestic product. It also has one of the worst infant mortality rates worldwide.
The super typhoons, volcanic eruptions, and earthquakes that periodically devastate parts of the islands have only made matters worse for Filipinos already burdened by poverty and lack of education.
Today, there is an estimated two million orphans in the Philippines. Many are living on the streets of Manila, Cebu, and other urban areas of the Philippines.
Tanjay (population: 80,532) is a small city on Negros Island. It is located in the province of Negros Oriental in central Philippines. It is one of the poorest provinces in the country. Negros Oriental ranks number 18th out of the 20 poorest provinces in the country.
Tanjay is a typical city that mirrors the social and economic divisions in the Philippines. There are a few wealthy sugar cane plantation owners, a small middle class, and a huge percentage of the population that endure the dehumanizing poverty on a daily basis.
This is where we are building our (orphanage) facility named Casa Esperanza of Angels, which means literally Hope House of Angels.
This is Tanjay City Hall where all official government transactions are processed. This is also where the City Mayor holds office and where we coordinate our activities with the local Department of Social Welfare and Development (DSWD) officer. So, we've met the mayor (Hon. Reynaldo S. Concepcion) and he's quite glad that we're doing this project in Tanjay City. He, as well as the Department of Social Welfare and Development (DSWD) officer promised to help us as they are able, to see the success of our project.
Now it's time to look at the property.
Ronald Brown (Managing Director, Casa Esperanza of Angels Foundation, Inc.): "C'mon, let's go to the property."
Ronald Brown (after the short tricycle ride to the property): "So, this is where we will build the Casa Esperanza of Angels orphanage facility."
This is a two-hectare (4.94 acres) property that can be reached by way of the provincial highway and a service road. It's close enough to town for access to basic services and far enough to provide us security and privacy.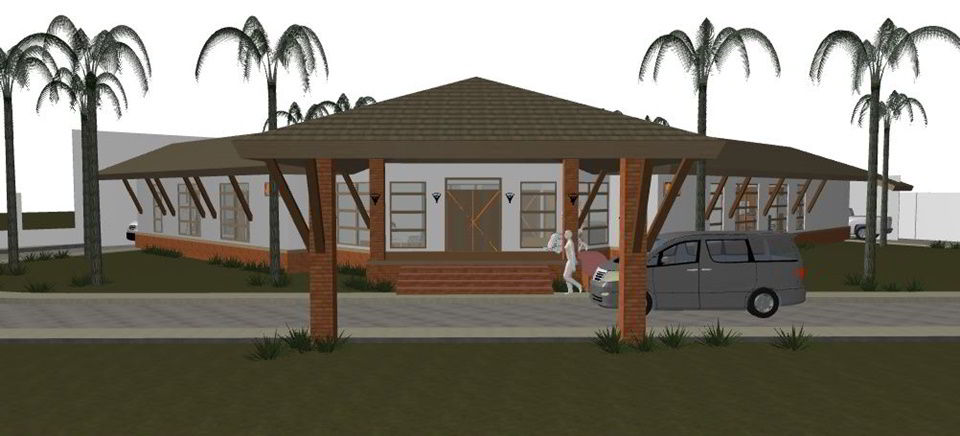 We're now working with a local architect (Arch. Rainier Garcia) to design the layout and future buildings of the facility.
Our vision statement is:
To provide spiritual, physical, and mental health to orphan, abandoned, and abused children, or those in dire circumstances as well as develop them to be successful contributors to society as a whole in a loving family atmosphere.
The facility will be enclosed by a security fence with a pavilion that is also occasionally accessible to the public for worship services.
The children will be housed in a home setting with house parents and an assistant house parent. This will best mimic the family structure they need.
We will also have extensive fruit, vegetable, and ornamental plant gardens as well as play areas for the children. Long range plans also include a small school on the premises.
With the donation we've already received and with your continued support, these buildings of the Casa Esperanza of Angels orphanage will soon rise on this location bringing hope to the orphans and children in dire circumstances in this part of the world.
How Can You Help?
Ronald Brown: Thank you for your interest in Philippine Mission Casa Esperanza of Angels project. We encourage you to continue your prayers and of course, we still need donations towards the construction of our facility and operational costs one we get the facility built and operational.
We also encourage you to visit our website at www.casaesperanzaofangels.com and we also have a Facebook page Philippine Mission Casa Esperanza of Angels that you can also visit. On the website, you can subscribe to our newsletter, we encourage you to do that so you can keep up to date on our progress. Thank you.