Visas and Travels
Date: 24 May, 2015
No Comments
I have been granted my resident visa for the Philippines. It is a one year probationary visa that will be converted to a permanent visa following the first year, if all goes well. We will travel to Cebu City soon to get the new visa posted to my passport as well as get a required exit clearance I will need. My wife, Gigi (Georgia), was granted a US immigrant visa in months past and we must travel to the US prior to August or it will expire. We have tentative plans to travel to the US the first week of June, and stay for about 15 days. This will be the first visit to the US for my wife and I have not been back to the US for 17 months.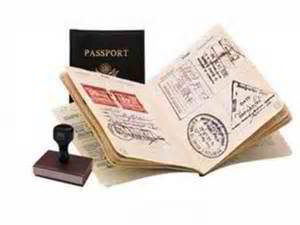 We will travel to Atlanta, Ga. where we will reunite with my parents and sister. The time there will consist of both business and pleasure / sightseeing activities. Please pray for our safe travels to and from the US.
Moving Forward With the Project
We continue to get much needed donations toward our orphanage project. We are very thankful to all of you that have given towards the project. Upon return from the US we plan to file for the incorporation of our non-profit foundation. Once we have obtained the incorporation papers we can actively seek out land to be purchased under the name of the foundation for the location of our facility.
The Philippines are divided into "regions", with each region having its own regional government offices. Currently the half of Negros Island, where we live, is in "Region 7" which also incorporates other islands. The regional offices for Region 7 are located in Cebu City. This is why we must often travel to Cebu City on the island of Cebu to complete government processes.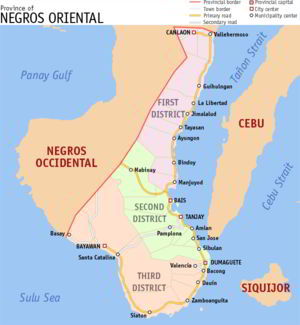 A proposed change to make the island of Negros one region, all on its own, has been approved by President Aquino. We do not know how long it will take for this to really happen and regional government offices to be set up on Negros. This change will be beneficial to us in the future and eliminate constant trips to Cebu.
We will have to find a location where land prices are reasonable. This will require a bit of compromise as the land near the larger cities is too expensive, and rural land can be void of necessary utilities we will require.
We hope that by the time land has been purchased, we will have sufficient funds to begin the first phase of construction. If you are able to donate for the purchase of land, or towards the construction of a specific building within the facility, it will be greatly appreciated. These funds will be put to good use in providing the facility we need to care for these poor children.
Please contact us if you have any questions or wish to discuss the project in more detail!
Ronald and Georgia Brown
Tanjay City, Philippines
Casa Esperanza of Angels
PHILIPPINE MISSION INC.
Volume 1/ Issue 6
Newsletter – May 2015