Morning Interaction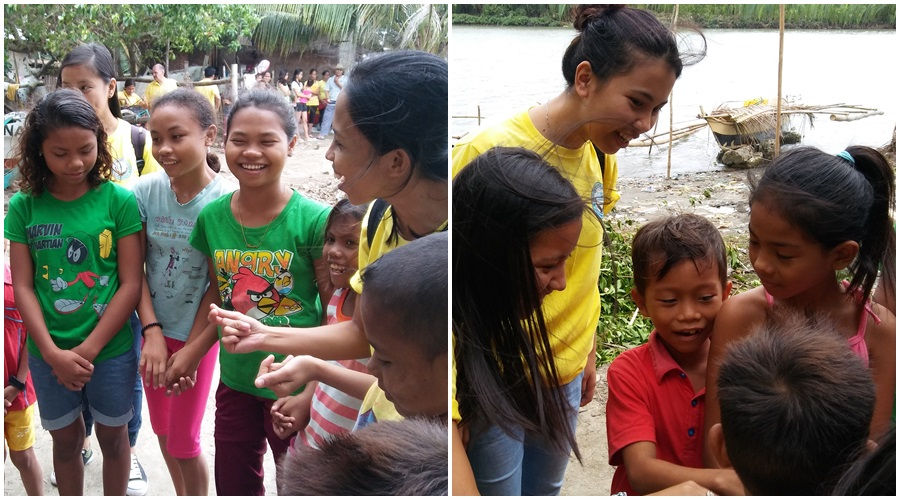 We started the day with a trek to Sitio Baybay with the volunteers. We wanted an on-site close and personal encounter between our youthful volunteers and the children of Sitio Baybay for them to see first-hand how the residents actually live and for the children to enjoy the company of young people from the outside eager to meet and help them.
Liza Marie, a volunteer whose youthful looks seemed to belie her experience in these types of interaction, skillfully led the children and the other volunteers through a few song and dance numbers. It all went quite smoothly as the volunteers and the children rehearsed a few action songs to everyone's delight.
Our friend and colleague, Elmer Palacio, who came all the way from Cebu to join us in this initiative, also talked to the residents of the village to understand a little the concerns of the villagers and find ways on how to help them better in the future.
The two hours we scheduled for this interaction went by quickly and soon after a few hasty group pictures were taken, we had to say our goodbyes and repeated our invitations for them to come to the venue of the afternoon's outreach activity – at the nearby Boardwalk of Tanjay City.