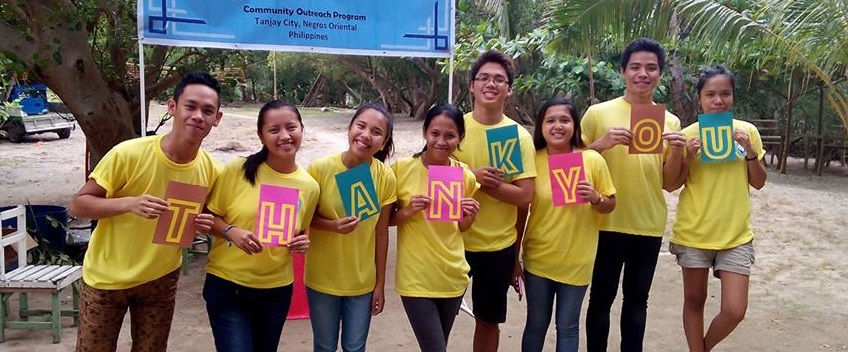 Sitio Baybay Volunteers: Passion And Enthusiasm For Volunteerism
Date: 22 Feb, 2017
No Comments
Back in November, we were expecting to invite just a few people from Tanjay City for our Sitio Baybay Outreach project last January 28, 2017 but most of the volunteers who stepped forward, instead, came from more distant places.
Someone traveled all the way from Cebu, others were from Dumaguete City. Our volunteers came from different places but the one thing they all had in common was their desire to be of service to others.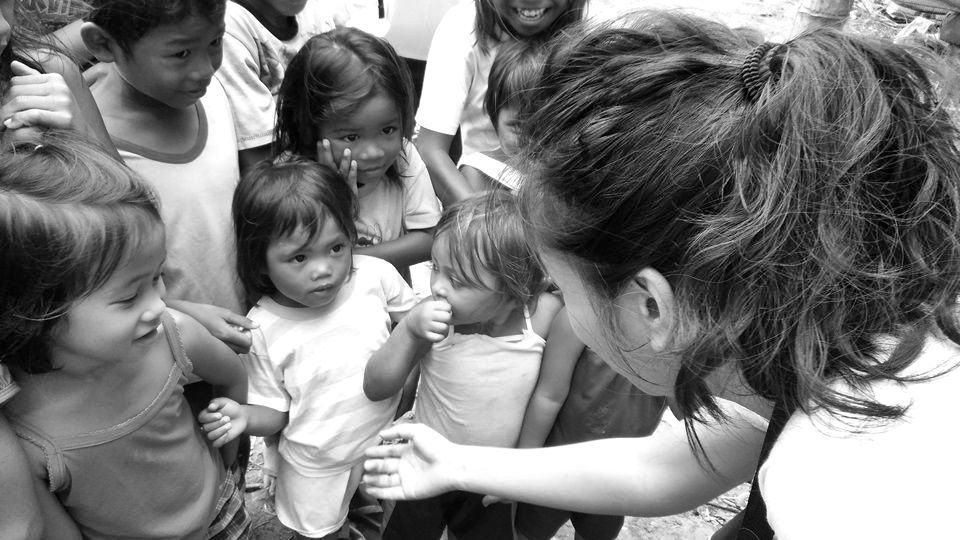 It's always fascinating to see young people in action during these initiatives. Their passion and enthusiasm for the work they're doing for others shine through each time. It's contagious, it's inspiring and for the jaded, it restores your faith in the innate goodness of people.
During a lull in the preparations for the afternoon event, I had the opportunity to talk to each of them and to ask them this question: why did you volunteer?
I wanted them to crystallize in their minds and clearly define their purpose for this activity. If they can clarify their own motivations for raising their hand and making the early morning trip to be with the people of Sitio Baybay, I know they will have a more meaningful experience to take away from this event.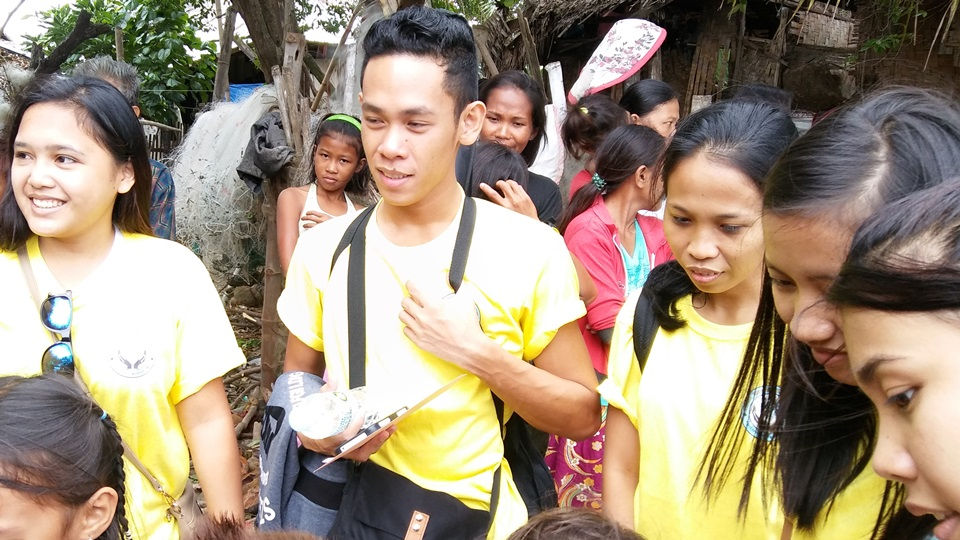 I was expecting intelligent answers from the group. After all, most of them are engineering students and young professionals. Thankfully, I wasn't disappointed. I was really amazed and delighted, in fact, at the depth and maturity in their answers.
"I joined this activity because I wanted to show the other youth that there are people out there who need our help," shared John Reynald Narciso, a fifth year Civil Engineering student at Negros Oriental State University (NORSU)."Little by little, action by action, there's always something we can do for our community.
John is decidedly an experienced hand at volunteering, he founded and is currently the president of Enter-Act – an organization dedicated to finding volunteering opportunities for its members.
Vergielyn Cubol, a freelance writer from Cebu, just wanted to spread good vibes and blessings – she volunteered and also donated to help fund the project. "I volunteered because I want to see happy kids and big smiles!"
"We need social change," stressed NORSU fourth year Civil Engineering student Liza Marie Ragusta, our master of ceremonies during the event. "I hope that the outcome of this activity is that we can spread the love and compassion of volunteerism."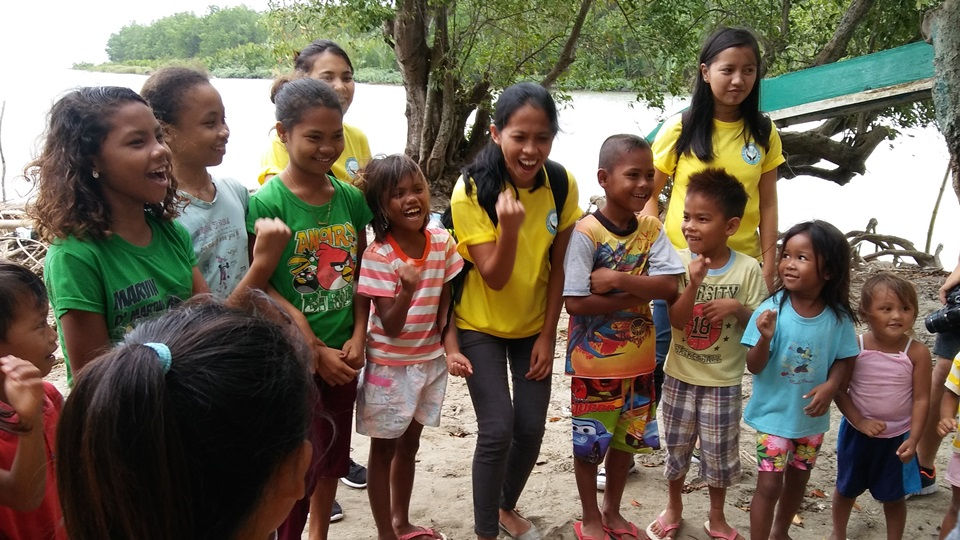 Arjie Sedillo, a fourth year Education student at Villaflores College in Tanjay City wants to apply his training as a teacher to volunteer work.  "I want to share my experience and I want to make the children happy and productive."
Rhea Ramirez, another Engineering student from NORSU, had a more practical agenda. "I volunteered because I want to enhance my social skills and I also want to help other people."
"Life doesn't count through the times that you're happy," explained Marie Concepcion Salatan, a fourth year Mechanical Engineering student from NORSU. "It counts through the times that you make other people happy."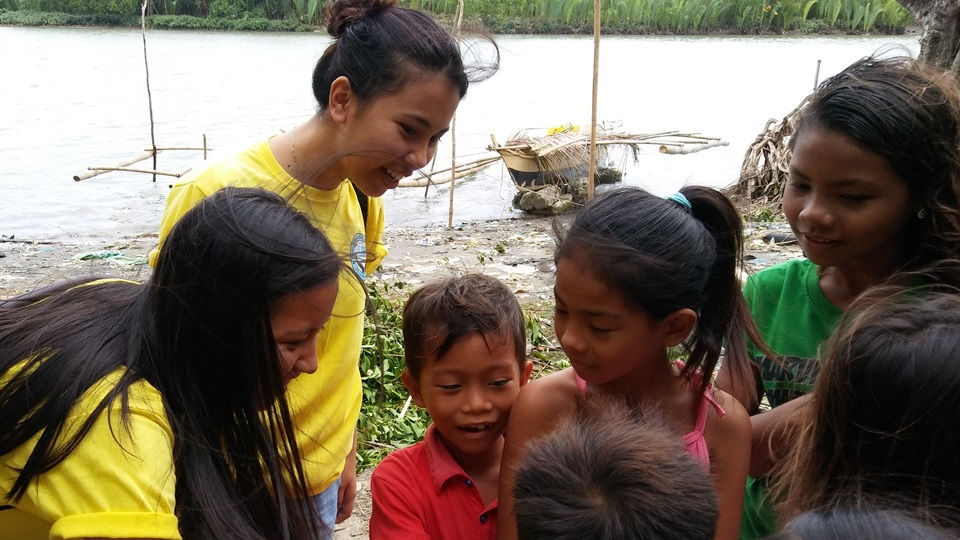 Seth Abraham Singuit, a fifth year Mechanical Engineering student, is crystal clear about his motivations for helping the project. "I volunteered because I want to share what God has given me and to help in whatever way I can."
"I volunteered because I really like to help people," confided Mary Stephanie Bigno, a second year Civil Engineering student from Barangay Polo in Tanjay City, "and I want to share my strengths to give them happiness."
There were other volunteers who also helped us stage the Sitio Baybay project flawlessly like the three Barangay San Isidro ladies: Luisita Fabe, Eda Saycon, and Elsa Maglucot. My kababata Sherwin Café also stepped forward and volunteered to drive the other volunteers to and from the venue. Gigi Brown's sister, Maureen Olis-Rotea helped a lot in the preparations and donated the gift bags, milk packs, and snacks for the older Sitio Baybay residents.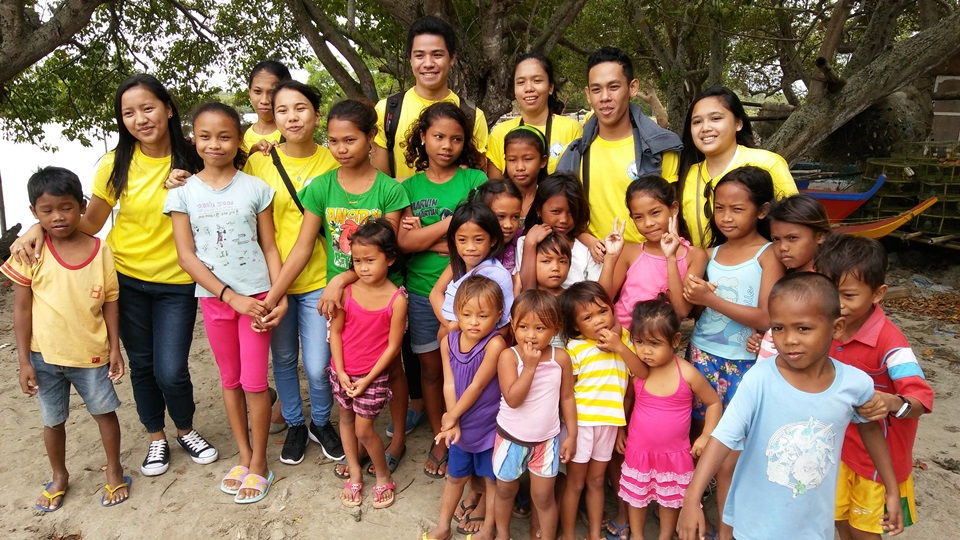 Here at Casa Esperanza of Angels, we are all immensely proud of our Sitio Baybay volunteers. We look forward to working with you, guys, in our future outreach projects. May you never lose your enthusiasm and passion to serve the less fortunate.
Hopefully, when the Casa Esperanza of Angels orphanage facility in Tanjay City opens next year, we'll also see you there as we start our work in sheltering and caring for orphans in Negros Oriental.