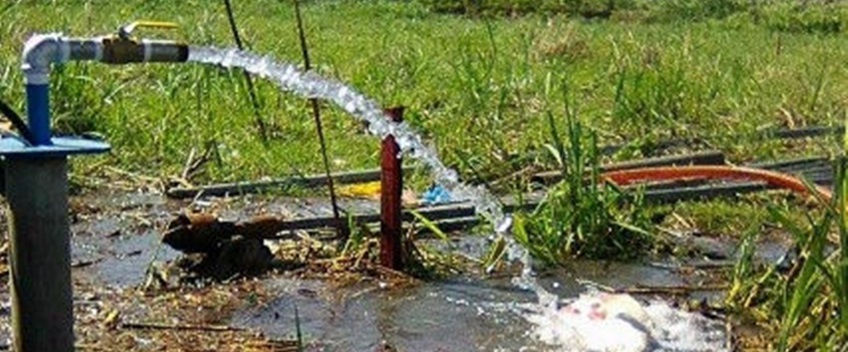 Fresh Water Supply Found & Other News
Date: 23 Feb, 2017
No Comments
First Outreach a Success!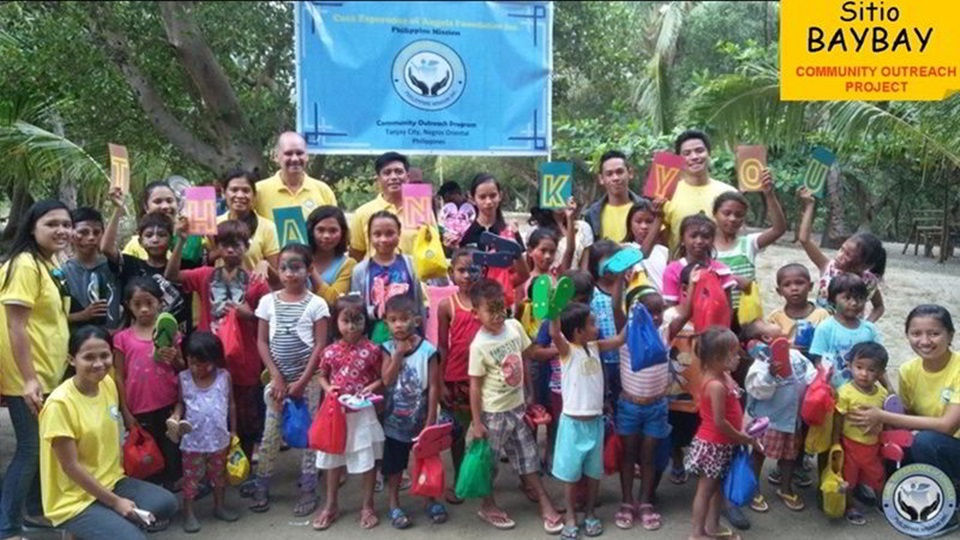 Our first outreach event for the families at Sitio Baybay in Tanjay City was a success! Thanks to all our generous donors for their financial support to make the event possible. It was also the meticulous planning by Activities Director Gigi Brown, excellent PR from our Communications Director Emmanuel Gonot, the cooperation of local government officials, and our enthusiastic volunteers that we were able to have such a successful event.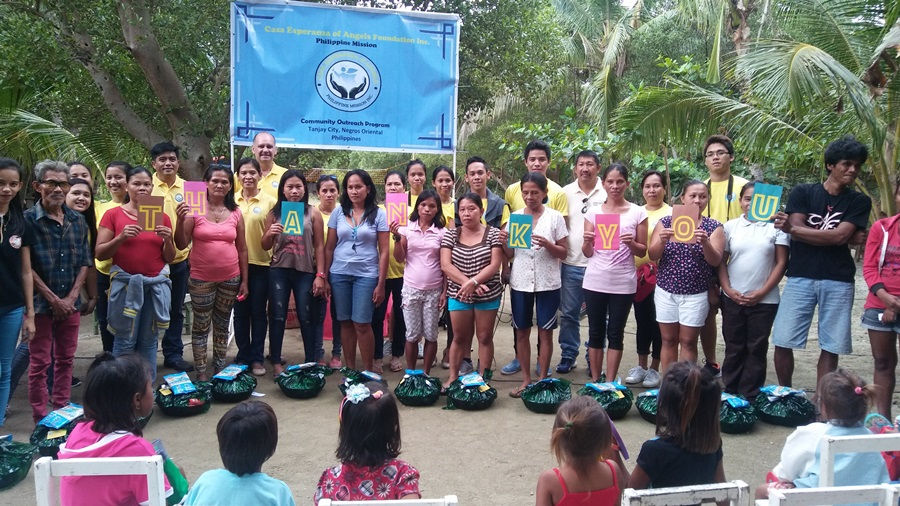 Because of everyone's efforts and help we were able to provide some needed food and hygiene supplies along with lots of smiles and joy to these impoverished neighbors of Casa Esperanza of Angels. Read the Sitio Baybay project full report.
What type of outreach activities would you like to see us do in the future?
Fresh Water!
Since the local water district is unable to supply our location with city water we drilled our own deep well and have once again been blessed with great success! After drilling 180' we found an abundant supply of good fresh water.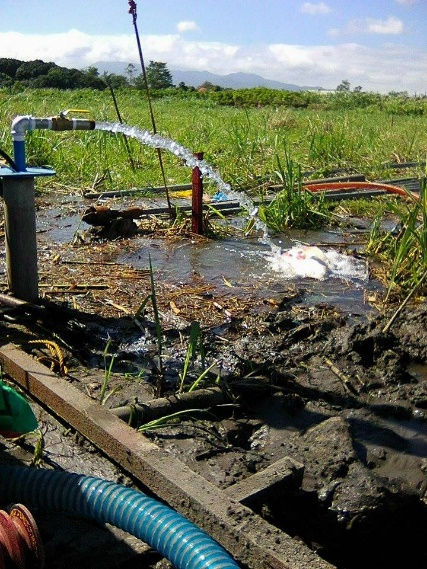 After installation of the electrical supply, controls, and submersible pump we can now pump 25 gallons per minute to the surface. This will supply our water needs for the continued construction as well as many years for the orphanage facility in the future.
Construction Update and Ground Breaking!
We continue to make good progress on the construction of the exterior wall. The construction crew has, most recently, been focusing on the entrance/front gate area in anticipation of our upcoming ground breaking ceremony.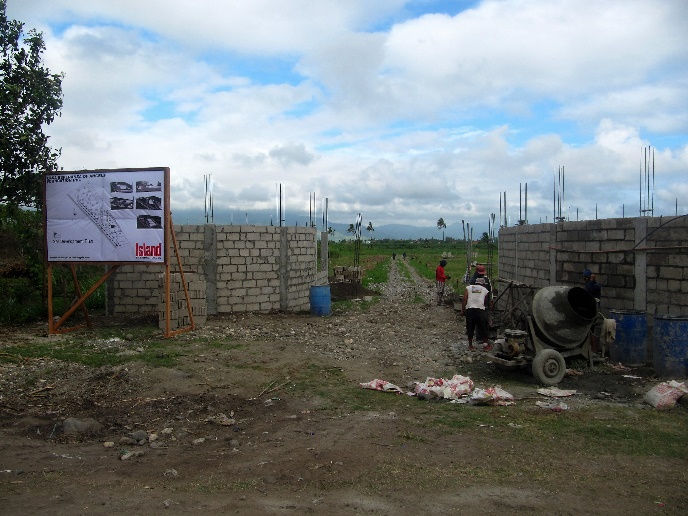 After obtaining the building permits on Thursday, Feb. 16 we decided to have our ground breaking ceremony on Friday, Feb. 24. The decision was made to have it quickly so as not to delay the work on the first of 4 proposed children's homes.
UPDATE: Read about the successful Groundbreaking Ceremony here.
We have also been cutting the sugar cane that is trying to sprout up again ahead of this event.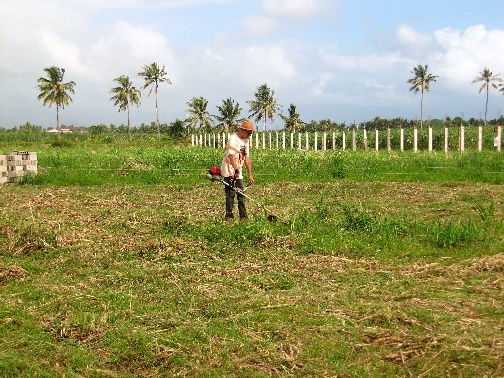 Please check our Facebook page: Casa Esperanza of Angels/Philippine Mission Inc. or our website:
https://www.casaesperanzaofangels.com/ for complete coverage following the ground breaking event.
The work of putting down a stone base for the roads on the property also continues.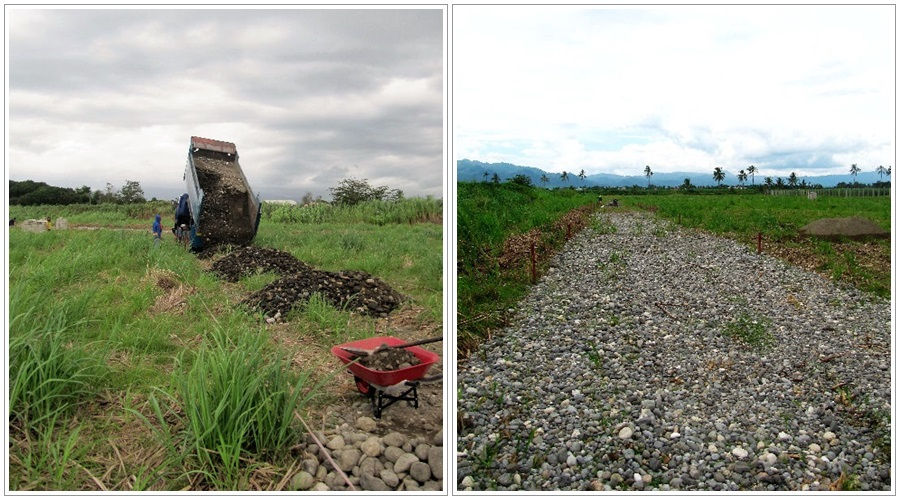 Thank you for your support!
All these success stories are possible because of your generous donations! While we are making good progress we have a long way to go! If you are able to donate toward the construction of the facility we would be very grateful for your help. The sooner we can begin to house children in need of help, the sooner we can give them hope and change lives forever!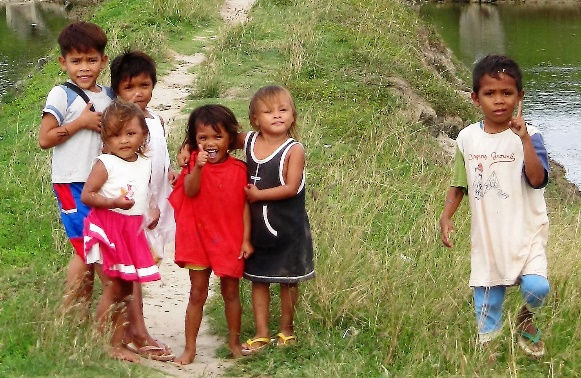 Galatians 6:9 ESV
And let us not grow weary of doing good, for in due season we will reap, if we do not give up.
Our Sincere thanks and God's Blessings to you all,
Ronald and Georgia Brown
Tanjay City, Philippines
February 2017 Newsletter
Volume 2 Issue 27
Read the December 2016 and January 2017 issues of this newsletter