Planned Church Of Christ Establishment in Tanjay City & Other Updates
Date: 29 Aug, 2017
No Comments
Church of Christ Establishment in Tanjay City
Did you know that we are building a Church of Christ in the Philippines?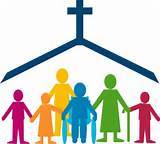 The establishment of the Church of Christ is essential to our orphanage mission in the Philippines. At the moment, we are planning for the incorporation of the church we will have on the property. This is paramount as there is currently no Church of Christ in Tanjay City. Having the church in the facility will enable us to also reach out to this community of approx. 80,000 people, as well as nurture the spiritual health of the orphanage children/staff.
Board Member Visit
This last week we had a visit from Elmer Palacio who is a member of our Philippine Board of Directors. We enjoyed a couple days with him discussing the progress of the work and planning for the incorporation of the church soon.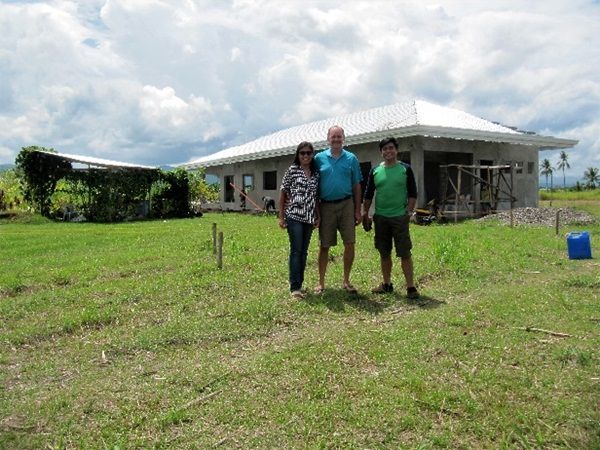 Construction Update
Construction on the first of four proposed children's homes continues but at a slower pace than we would like. In recent weeks we have experienced some difficulties having lost some of our construction crew workers for various reasons, however the work continues. Even with some staffing problems we have completed of all interior walls/beams, and some finish work resulting in a better vision of what the finished product will be.
The fascia and gutters have been installed and the actual roofing material is almost complete. The plumbing and electrical rough-ins will be completed soon.
Construction on the exterior steps, landings, and PWD ramp will begin next week.
Property Improvements
We have started a vegetable garden area since we have plenty of land available and this is part of our sustainability program. Any abundance we are able to produce will not go to waste as we can give this to some of those locally suffering in poverty.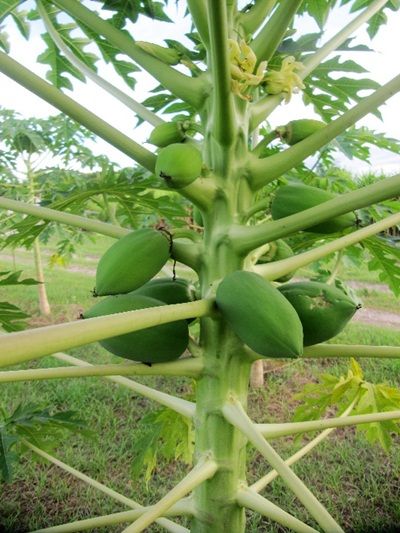 Our papaya trees now have small papayas beginning to develop and we look forward to having fresh papayas in a few months!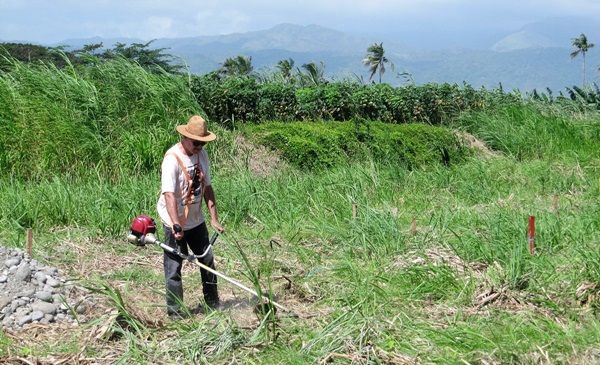 We continue to cut the grass that got a bit "out of control" during our recent trip to the USA.
What's Next?
While we will continue to work on the children's home we are always also working on a few other projects.
We must plan and construct a small building that will serve as our electrical/water distribution center. From this building water will likely be pumped to a storage tank and then distributed to the various structures on the property. Equally our electricity will come into a central location and then be distributed to the other structures.
Next month we must submit our General Information Sheet to the Security Exchange Commission following our annual Philippine Board of Directors meeting. This will require us to travel to the neighboring island of Cebu to complete this task.
Thank you!
It is because of our generous donors we have been able to make these accomplishments a reality and we are so very grateful to you all. Many tasks we do are not easily completed! We often experience problems and difficulties on a daily basis in completing goals, but the vision remains clear and ever present on our hearts. It is obviously on your hearts as well, based on the continued donations. While we are seeing "a light at the end of the tunnel" as we move closer to completion of the first children's home we still have some infrastructure projects that must be completed to have the home functional and other additional structures to follow. If you, or someone you know, are able to contribute towards these projects we encourage you to please do so and we would be very grateful for your help.
Romans 5:2-5ESV
Through him we have also obtained access by faith into this grace in which we stand, and we rejoice in hope of the glory of God. More than that, we rejoice in our sufferings, knowing that suffering produces endurance, and endurance produces character, and character produces hope, and hope does not put us to shame, because God's love has been poured into our hearts through the Holy Spirit who has been given to us.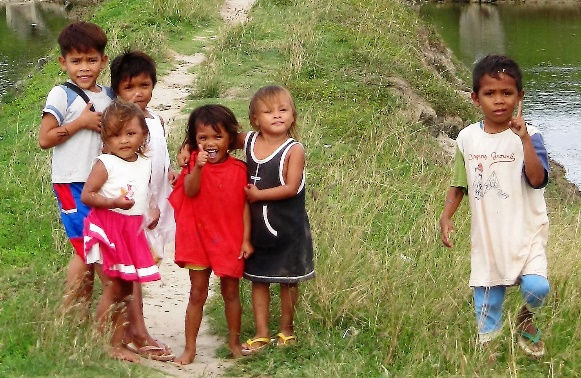 Our thoughts and prayers are with those in the path of Hurricane Harvey this last week in Texas. Praying for you all there!
Our Sincere thanks and God's Blessings to you all,
Ronald and Georgia Brown
Tanjay City, Philippines
August 2017 Newsletter
Volume 3 Issue 32
Read the June – July 2017 and May 2017 issues of this newsletter.