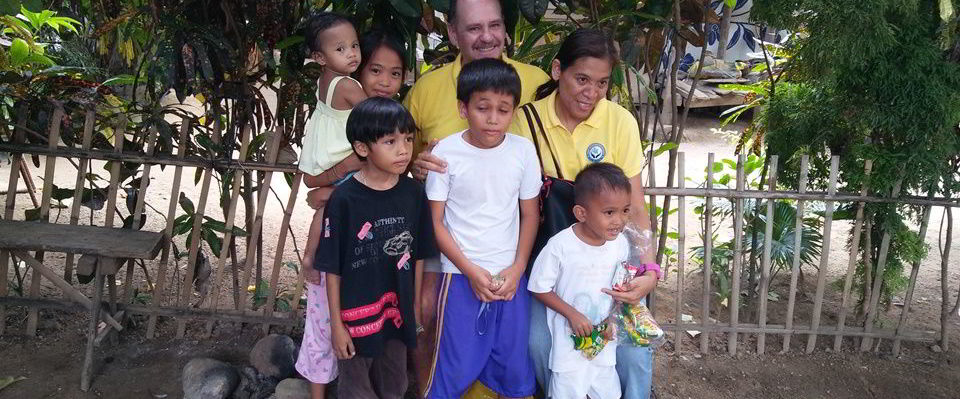 Greetings and Progress! [August 2016 Newsletter]
Date: 23 Aug, 2016
No Comments
Hello and thank you for following the progress of our mission, Casa Esperanza of Angels, here in the Philippines!
We were told we would receive the land title on Aug. 16 but the release has been delayed, as the seller is processing the sale of multiple properties and our parcel is just a portion of a larger lot. We hope we can get this finalized in the near future but it does not keep us from moving forward with the project.
We have finalized the change of address with the SEC (Security Exchange Commission) and have been issued a new certificate with our new location as the Tanjay City property.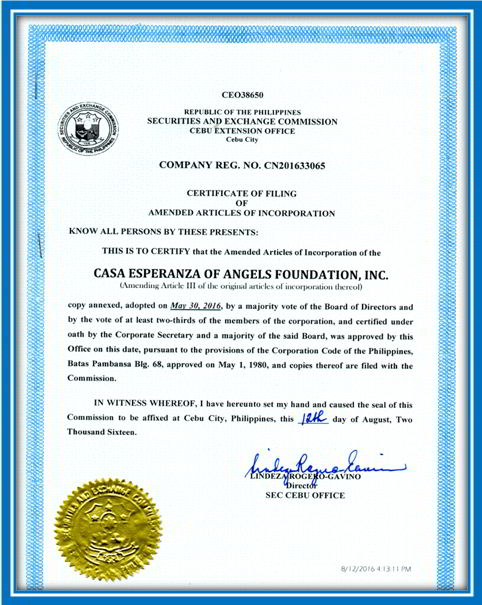 CEA Facility Construction
We have the blueprints from the architect for the exterior wall/fencing and are currently getting bids on the construction, which is also a requirement to obtain building permits. The building permit fees are based on the estimated construction costs but are not estimated by the city engineering department themselves. Once we have all the estimates we will apply for the building permits as we currently have all other necessary documents to do so.
The exterior wall, which is our first step of construction in order to establish our property boundaries and secure the property, is a rather large task in and of itself! The exterior wall will be just over 705 meters / 2,312 feet long…..about .44 of a mile or the length of 9.28 jumbo jets! It is a necessary project as security of the property is essential to the proper care of the children in the future once operational. Unfortunately our world is just not as safe as it used to be.
If you are able to donate towards our wall/fencing project your help will be greatly appreciated!
Recent Outreach Project
If you have not visited our website recently then please take a few minutes to visit at: https://www.casaesperanzaofangels.com/
Our Communications Director, Emmanuel "Manny" Gonot, has been working on the migration of the CEA website from unsecured http to the encrypted URL format https. The reason for this is its protected communication, and our website visitors can feel secured browsing our site knowing that it's fully encrypted.
On the website you can learn about our recent outreach effort to Sitio Kasagingan in Tanjay City. We visited the poverty stricken people living there and handed out some treats for the children.
This is only one of many areas where squatters build make shift homes as they struggle to survive day to day. We will continue to make efforts to provide some relief and acknowledgement of their plight in the future as well.
Upcoming Travel Plans
As mentioned in last month's newsletter, my wife and I will be coming to the US for a visit in October. We continue to work out the details of our trip and hope to see and fellowship with some of you in our travels while there.
While also planning our time there we are making provisions for being away from our home here. Many things must be done in advance and preparations made for while we are away, as a month away from home is more complicated than just a weekend trip!
We thank you all for your donations and continued unwavering support of our work!

Our Sincere thanks and God's Blessings to you all,
Ronald and Georgia Brown
Tanjay City, Philippines
August 2016 Newsletter
Volume 2 Issue 21