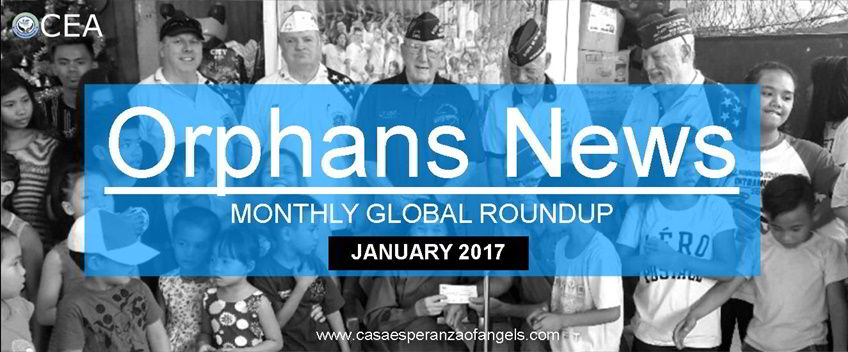 Orphan Care Paradigm Shift And Other Stories – Orphans News – January 2017
Date: 13 Jan, 2017
No Comments
World Without Orphans Global Forum Bares Major Change In Orphan Care Thinking
There's a radical shift in the way orphan care leaders and institutions who attended the World Without Orphans Global Forum in Chiang Mai, Thailand, want to address the problem of orphans worldwide, according to a Christian Broadcasting Network report. The growing consensus now calls for a gradual move away from traditional orphan care facilities to a new regime where orphans will be part of real families outside of institutions.
To be sure, the thrust is not to close down orphanages or orphan care facilities outright, there's a clear need for those institutions at the moment. The movement is for people to change their frame of reference when it comes to orphans and recognize that families are the best units to nurture and shelter them.
Gennadiy Mokhnenko, a pastor from Easter Ukraine running a youth care facility, has made it his life's mission to end orphanhood and he thinks that with this new model we now have a fighting chance.
"The statistics show that if one or two Christian families will take one orphan we will have a world without orphans."
Mother Of Four From California Help Stage Summer Camps For Orphans In China
After seeing the dismal conditions of orphans and unwanted children in China in a documentary, Mary Braxton felt compelled to help in whatever way she could to alleviate the plight of those poor children.
"It broke my heart," she said. "At the time, I thought I would adopt one of these babies as soon as I could."
Since then, Braxton, a mother of four from Megget, has been to China several times working as a volunteer staff member for a nonprofit called Bring Me Hope. The California-based organization is helping Chinese orphans through annual summer camps and by promoting adoption of these children.
Indian Hospital Group Succeeds In Helping Orphans Acquire Training And Employment
Older orphans worldwide face a common problem when the "graduate" from the orphanage or institution they call home since early childhood. These young people are often left to try and survive on their own without any skills or resources thereby ensuring that they're forever trapped in poverty, crime, and homelessness.
Recognizing this problem, executives at the Yashoda Group of Hospitals in Hyderabad, India had devised a plan to help these young adults cope and thrive in their post-orphanage lives. Yashoda's philanthropic arm, the Yashoda Charitable Foundation trains about 50 orphans each month in computer proficiency and other skills. So far, about 2,051 orphan youth have finished training and have been helped by YCF find employment in different corporate organizations in the area.
American Veterans Contribute To Help Shelter Orphans In Pampanga Province, Philippines
Orphan residents of the Duyan ni Maria Children's Home orphanage in Mabalacat City, Pampanga received a big boost this month from some U.S. veterans. Members of the Veterans of Foreign Wars Post 2485 based in Angeles City, Philippines donated a total of $5,000 to the orphan care facility located near Clark Field, a former U.S. military installation, according to the Stars and Stripes.
Duyan ni Maria orphanage was founded in 1988 by Sister Alessandria Casas who opened the facility after she was requested to care for abandoned children from the area. The nonprofit is currently campaigning to raise funds to construct a new building facility for their orphans.
Casa Esperanza of Angels Launches Indiegogo Campaign To Help Impoverished Community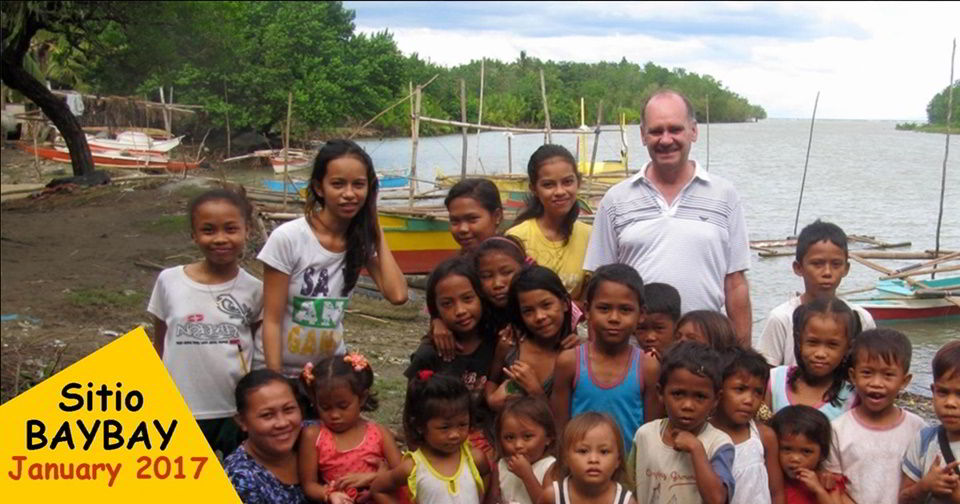 In a bid to fully fund a community outreach project, our very own nonprofit Casa Esperanza of Angels Philippine Mission recently launched a crowdfunding campaign on the Indiegogo.com platform. The outreach activity, which is actually a grocery and food parcel distribution event, is scheduled on Saturday, January 28, 2017.
The charity initiative will benefit 45 needy children and their families from a fishing village called Sitio Baybay, in Tanjay City, Philippines. So far, $200 has been raised on the platform with most donors committing to send the money directly to avoid the hefty 5 percent fee Indiegogo.com charges for fundraisers like this.
Update: This initiative was completed successfully. You can read the full report here.
Every month, we curate news about orphans as well as inspiring stories of modern-day heroes who tirelessly work to help orphans, abused or abandoned children, and those suffering from extreme poverty and hunger. If you know of anyone whose work among orphans and needy children anywhere in the world exemplifies such commitment, feel free to message us or leave a comment below, we'll try to feature your hero's story in our next news roundup.
Read inspiring stories about orphans from November 2016 and December 2016.