The Volunteer Who Came Back And Other Inspiring Stories – Orphans News – December 2016
Date: 12 Dec, 2016
No Comments
Singaporean Film-Maker Returns To Africa And Raised Funds For Orphans He Mentored 11 Years Earlier
I was literally torturing my eyes reading the story of Mak and his orphan friends in Tanzania. This is a story that I'm sure will tug at the heartstrings of anyone who care about orphans.
Singaporean film-maker Mak Chun Kit volunteered to help in an orphanage in the Tanzanian city of Arusha in 2004 right after he earned his bachelor's degree in TV and radio broadcasting.
"Up until then, I had backpacked quite a bit, but I was looking for something that could provide more depth to my travels. I didn't want a fleeting, superficial experience," Mak told the Singapore Straits Times.
He ended up as an English teacher to the orphans in that facility and in the course of four months, he not only taught the kids a second language, he also became a friend to many of them.
Fast-forward to 2015 and Mak decided to revisit the old orphanage in Tanzania to see how his friends fared in life 11 years later. What he saw broke his heart, many of his friends (now in their early twenties) were all struggling to survive, hopelessly trapped in the vicious cycle of poverty that ensnare many orphanage graduates the world over.
To help his friends, Mak decided to use his craft to raise funds on their behalf. What he saw in Tanzania was an opportunity to help his friends turn their life around with a little assistance from people who care. Mak had already raised $40,000 to help the orphans and he's currently running another crowdfunding campaign on the Indiegogo platform.
"I strongly believe that there are pivotal moments in our lives when all we need is a little help, such as a little financial assistance, to turn things around," told The Straits Times.
•To support Buying Happiness, go to their Indiegogo page or connect with them on Facebook.
Tennessee Couple Continues To Care For Cambodian Orphans Despite Life Threatening Condition
Kristen Burke was diagnosed with breast cancer in 2014 and is now forced to stay in the United States to undergo chemotherapy and radiation. The condition was detected while Kristen and her husband, Lewis Burke, were on sabbatical from Cambodia where the Burkes operate an orphanage called Heritage House. The East Tennessee couple founded the orphan care facility in 2003 and invested heavily in "time and effort" to train their local staff to care for the children. Now, the same well-trained personnel are running the orphanage on their own with weekly coordination and guidance from the Burkes via Skype and email.
"There are 158 million orphans in the world," Lewis Burke said. "It would probably be impossible to adopt all those children, but I think it is possible to help all those children."
U.S. Couple Running Unlicensed Orphanage In The Philippines Freed
In our previous orphans news roundup article in November, we reported about an American couple, Matthew Dwinells, 56, and his wife Dalisay Dwinells, 63, who were arrested by agents of the National Bureau of Investigation (NBI) in Tagbilaran City over complaints of human trafficking and child abuse filed by the Department of Social Welfare and Development (DSWD). In a 29-page decision, however, Tagbilaran City prosecutor Julius Cesar dismissed the case for lack of probable cause saying that the orphan care facility the couple were operating only lacked the required government licenses and complainant DSWD failed to substantiate their criminal allegations.
J.K. Rowling outlines strategy to help orphans during Fantastic Beasts screening
During a special screening of "Fantastic Beasts and Where to Find Them" at Carnegie Hall, British author J.K. Rowling spoke about her initiative to help orphans worldwide. The screening was also a fundraiser for the nonprofit Lumos Foundation that the author founded 10 years ago to help children in orphan care institutions. Rowling wrote the screenplay for "Fantastic Beast" she adapted from her "Harry Potter" themed book of the same title.
"This is an extremely solvable issue," Rowling said about the orphan problem. "It doesn't mean it's easy, but we know how to do it."
Casa Esperanza of Angels Foundation Launches Community Outreach Project in Sitio Baybay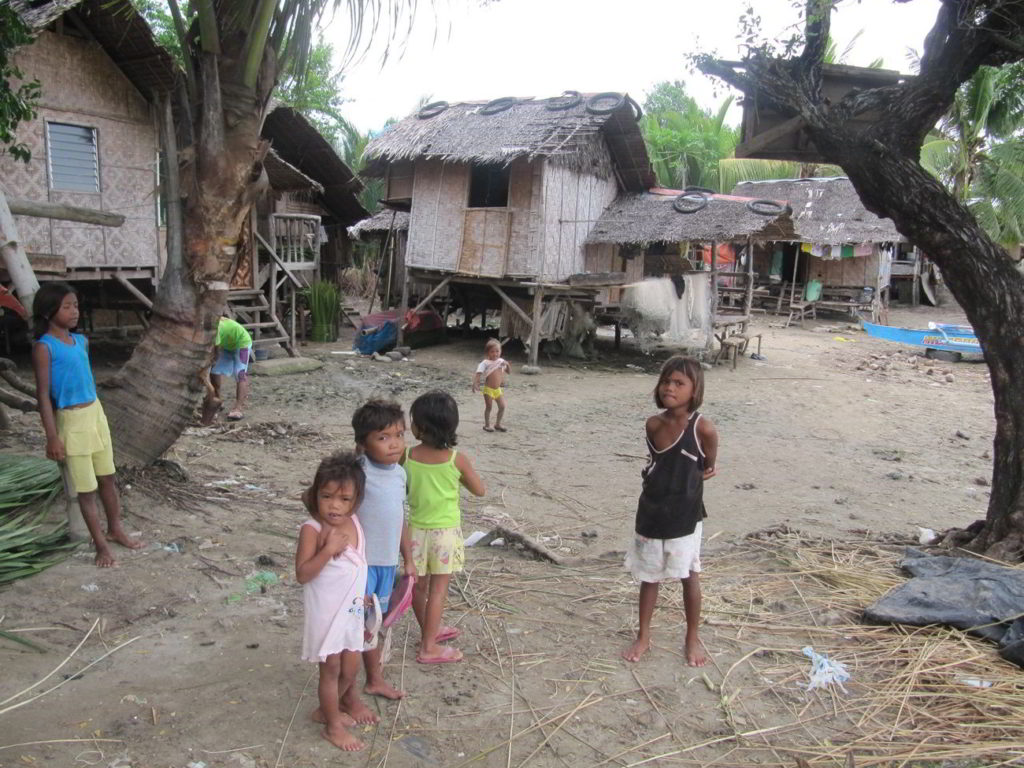 FINAL UPDATE 2/15/2017: Sitio Baybay Event Successful
Our very own nonprofit charity organization Casa Esperanza of Angels Foundation, Inc. has scheduled a community outreach project on January 28, 2017 at Sitio Baybay, Barangay San Isidro, Tanjay City. The food and grocery distribution project will be conducted to benefit the 45 children of Sitio Baybay and their families.
"This and similar activities of reaching out to those in need will be a regular event when we are able to fund and organize such events," explained Ron Brown, Managing Director of the nonprofit foundation.
Casa Esperanza of Angels is currently building an orphan care facility in Barrio Sta. Ines, Tanjay City designed to shelter and care for orphans, abused or abandoned children, and those suffering from extreme deprivation from Negros Oriental and the surrounding provinces.
Every month, we curate news about orphans as well as inspiring stories of modern-day heroes who tirelessly work to help orphans, abused or abandoned children, and those suffering from extreme poverty and hunger. If you know of anyone whose work among orphans and needy children anywhere in the world exemplifies such commitment, feel free to message us or leave a comment below, we'll try to feature your hero's story in our next news roundup.
Read orphan stories from September 2016 and November 2016.